The one political event that directly impacts your facility and your bottom line. March 26-27, 2018, Hyatt Regency Washington on Capitol Hill
"Being AAHAM Certified has resulted in a big pay hike for me"
AAHAM gives you real time solutions to real life issues that affect your performance

President's Welcome
Welcome to the website for the Hawkeye Chapter of AAHAM! We are proud of our chapter and proud of our website. Our members represent the Revenue Cycle management staff of Iowa hospitals and clinics. Our goal is to help our members manage the ever-changing world of revenue cycle, be it Medicare rules, Medicaid rules, Commercial Insurance procedures, 501 (r) rules, Affordable Care Act requirements, and the list just runs on. We sponsor meetings throughout the year, with day and a half meetings held in May and September. As the current president of the chapter, I invite you to join us and enjoy the support and communal knowledge that are group provides! If you have any questions, please contact me or any of our board members.
There are currently no webinars listed, please check back soon.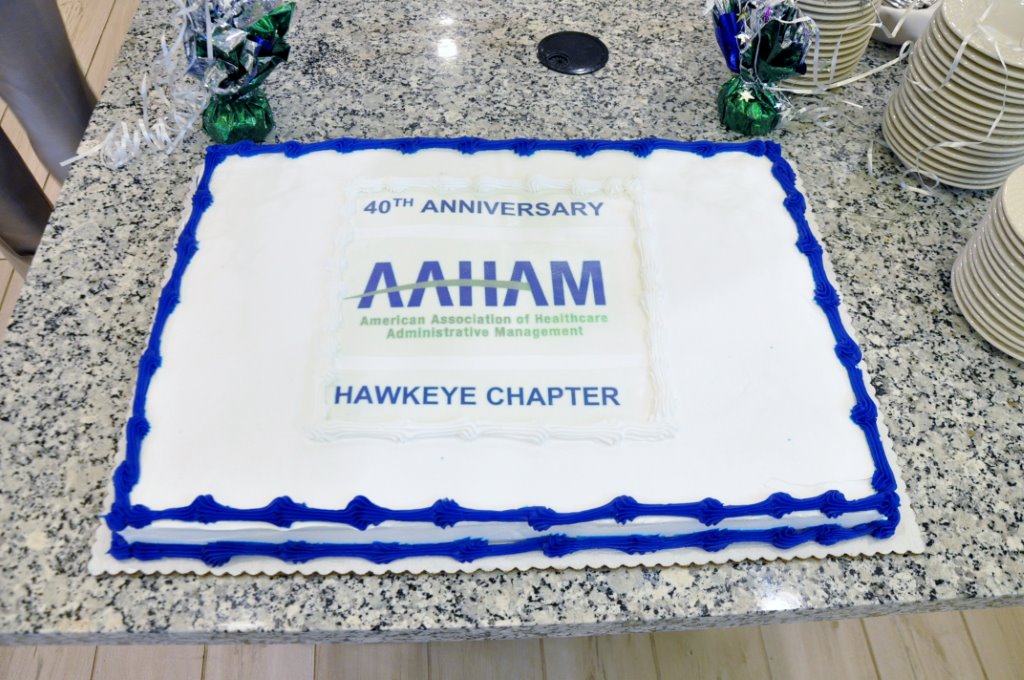 Press Release
AAHAM files joint petition for Modernizing the Telephone Consumer Protection Act (TCPA)
Fairfax, VA- The American Association of Healthcare Administrative Management (AAHAM) officially filed a joint petition with the FCC for relief under the Telephone Consumer Protection Act (TCPA). The joint petition involving Blue Cross Blue Shield, WellCare and AAHAM, request an expedited declaratory clarification of the FCC's Telephone Consumer Protection Act.
"Modernizing the TCPA is necessary and vital for the healthcare sector to stay in touch with the consumers they serve to receive essential non-telemarketing calls, which are allowed under HIPAA," stated John Currier, AAHAM President. "The issues presented in this petition are not new to the Commission and have been raised in requests previously presented. Accelerating this petition will help support consumers being actively involved in outcomes involving their health" added Currier.
Studies have established that through the use of health related texts and phone calls, patients are more involved in their healthcare decisions which leads to better results and lower costs. In addition, Centers for Medicare and Medicaid Services (CMS), have acknowledged the benefit of utilizing communication technologies which are denoted within HIPAA regulations.
Available data shows consumers want programs that use updated contact via telephonic means for health care related information. Uses for these contacts include, but are not limited to, physician recommended screenings, outreach for patients post-discharge from a hospital stay, health engagement programs, and providing disease prevention information.
"This petition does two things. First, it requests the FCC clarify existing rules to not only maintain synchronization with HIPAA, but also to signify the benefits that are derived through public healthcare calls," commented Amy Mitchell, AAHAM Second Vice President. "This joint petition also seeks clarification regarding prior express consent when a covered entity obtains a phone number as a part of a contact which is also subject to HIPAA regulation" added Mitchell.